Happy Friday! It is HOT here. I just let one of the cats out (at 6a.m.) and it was already hot. I am trying really hard not to complain because these summer days just go by so fast, but wha?! Heat index up to 105?! I'm in NH folks, that isn't normal! I'm sweating just thinking about it.
I have a couple photos to link up today. First off, my friend Tara over at Live Every Moment has a theme of "soft" this week. I've got another photo from the zoo. Call me crazy, but I've always wanted to walk right up and pet one of these guys. They look SO soft, and cuddly. And doesn't he look so comfy?
I'm also going to link up a photo from the amusement park side of the zoo we went to. Collin had a blast because not only did he get to see some animals, but he got to go on some rides as well. Let me tell you a quick story – I was peeing my pants laughing so hard while he was going on these kiddie rides. He'd be all excited then get on and it was VERY SERIOUS BUSINESS. He'd get this stoic look on his face, not look at me at all, and just sit very still the whole length of the ride. The one time I did get him to look over at me this is the face I got:
Every single ride! I couldn't stop laughing. I'm surprised I got a photo in focus. The thing is, he'd get off and tell me he had fun! I assure you, I wouldn't make my kid go on a ride if he didn't want to. Apparently amusement rides are all work, no play. LOL.
Anyway, here is my entry for this week's challenge at the Project Alicia Blog… the theme is motion. Here is my serious son very seriously flying his spaceship: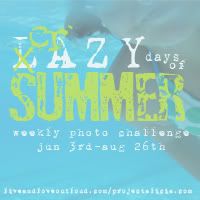 Don't forget to link up posts to this week's Photo Tales – you have until midnight tonight! Come back tomorrow to see who will be featured!